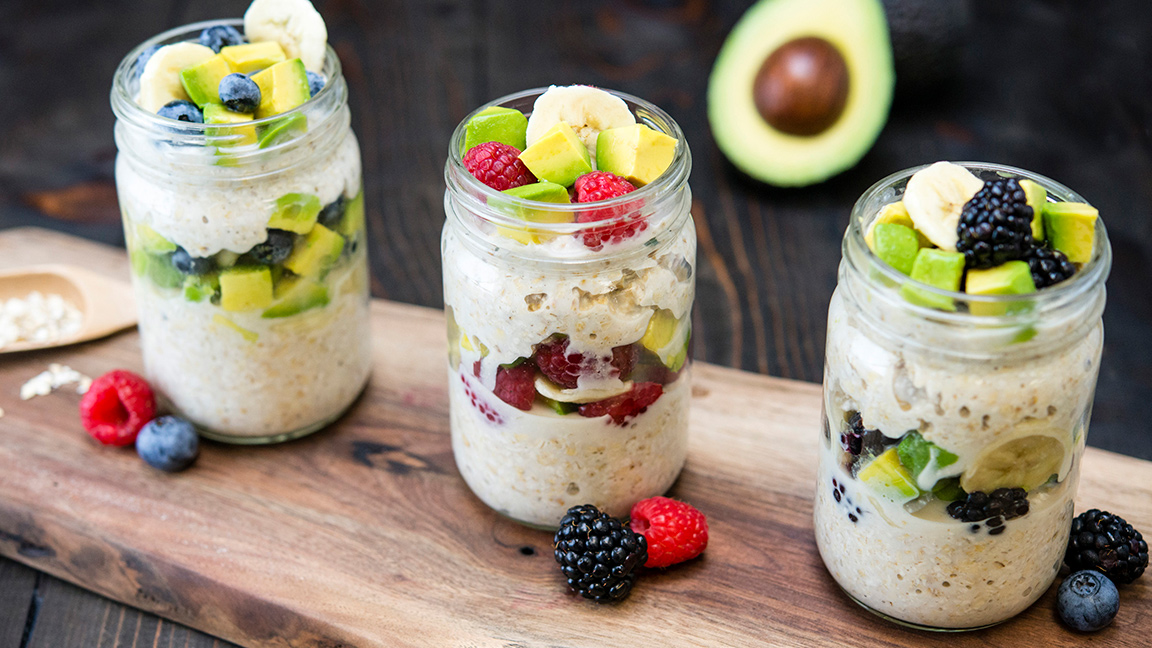 Breakfast…. I have to wake up earlier and make myself breakfast?!?! If you are anything like me, sleep is your number one priority. I stay in bed as long as possible, sometimes too long. Breakfast is probably one of the most important meals of the day, I find if breakfast is skipped it leads to end of the day kitchen problems. People who skip breakfast tend to make worse food decisions later in the day and are more likely to give into cravings. Cookies, cakes and ice cream are usually among the foods I hear people eat when they skip that first meal. Here are a few tips on how to get breakfast in without getting up any earlier:
1. Add Collagen Powder to Hot or Cold Morning Beverages
Most people get up in the morning and drink a cup of tea or coffee, add in some collagen peptides to these hot or cold beverages. This might be the simplest way to get a little extra protein into your diet. Along with water, protein is probably the second thing I work on increasing with most clients. Adding this flavorless powder to your early morning drink will help hold you over until you are a bit more awake and ready to eat a full meal. The best unflavored collagen powder is Vital Proteins Collagen Peptides.
2. Sneak in Veggies Protein Shake
Protein shakes can be fast and easy, here are two ways to prepare them. The first one is to simply make the shake the night before and have it ready to grab and go in the morning. The second option would be to put all the dry ingredients in the blender the night before with the exception of the frozen fruit/vegetable and liquid, in the morning quickly add in those 2 ingredients, blend and go. Secret: Shakes are the easiest way to hide vegetables!
Favorite shake: 1 serving chocolate protein, 1 cup mixed berries (frozen), matcha powder, 1/2 avocado and coconut milk.
3. Overnight Oats in a Mug
If you like oatmeal, yogurt, nuts and berries this might be a great breakfast for you! This can be a powerhouse of nutrients depending on what you decide to add in. Yes, this does look pretty in a mason jar but it tastes just as good in a regular mug. Add in 1/4 cup of oats, single serving of plain greek yogurt, add in fiber (chia seeds, flaxseeds, cacao nibs), 1 serving of nuts, about 1/2 cup of milk (your choice) and cinnamon (optional). Stir and put in the fridge. Grab on the way out of the house in the morning. Added benefit of cinnamon is that it helps control blood sugar!
Apple Cinnamon Overnight Oat Recipe:
1/4 cup of Quaker oats
1 serving plain greek yogurt (about 5oz)
1/2 apple
1/4 tsp cinnamon
small handful of walnuts
1 tbs flaxseeds
1/2 cup of almond milk.
Stir, cover, leave in fridge overnight, enjoy in the morning!
Hope you enjoyed these ideas!
Want more ideas or a nutrition suggestions customized to your unique needs? Contact us today to set up an appointment.
(845) 547-0479