The New Year is a great time to make a commitment to take care of yourself. Our Integrative Nutritionist, Kristi Brown, NTP, takes a realistic and supportive approach to health and wellness. We invite you to learn a little bit more about Kristi and her approach below.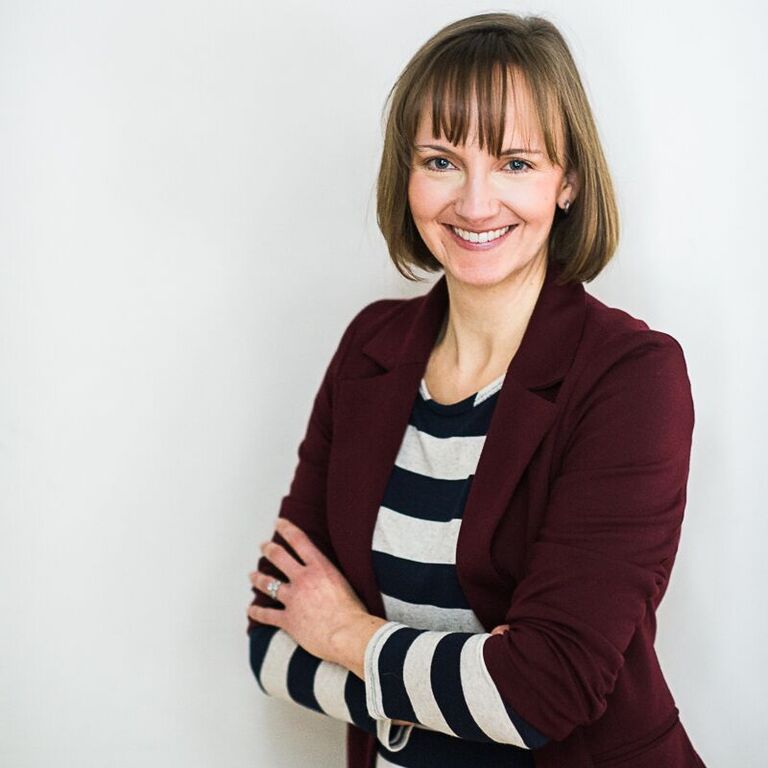 What is the most important thing you have learned in the last five years?

We lived in Alaska for three years and it gets really dark in the winter. Really dark. I quickly learned that if I focused on the dark, the days would be long, hard and just painful. But if I took advantage of what little light there was, and even saw the community that would gather in the cold, dark nights, the winter would become enjoyable. It became a cozy season of connection with those in our community whether out skiing, sledding or sitting in the local coffee shop. It literally taught me to always focus on the light, no matter how dark the situation..

What is your favorite part about working for Nourish Your Mind?

My favorite part of working at Nourish is the team environment and community focus on wellness. It isn't just one avenue that creates healing, but many and I love that is in practice here at Nourish.
Tell me how you first got involved in with Nutrition . . .

I have always been interested in nutrition, but went way off course at first. Shortly after graduating college I was diagnosed with Anorexia. I realized I had demonized just about all food and needed to shift my focus. However, it wasn't until my daughter was born, several years later, that I finally stopped to ask, "well, what is good food?" I enrolled in the Nutritional Therapy Association and began to see food as a healing entity and to even love food and the positive impact it could have. My whole world was opened up. Through the NTA I not only learned how to nourish my daughter but also learned how to heal my own body and see food in a totally different light.

What do you like most about your job?

My favorite part of my job, hands down, is seeing the transformation food can have on my clients' and their own utter delight and surprise at how good they can feel. Best. Job. Ever.

What are your hopes for the future of the Nutrition & Health Industry?

My hope is that people will look to food first to restore balance and health to their own body. In every condition and diagnosis, nutrition will be a crucial component of the healing journey. It will be second-nature to consider diet and nutrients first and no longer consider it 'alternative'.

How would you describe your style as a Nutritionist?

My style as a nutritionist is to listen first, and ask lots of questions to get the full picture of my client. Nutrition isn't a quick standard prescription or protocol but it works best when I layer in the person's lifestyle, culture and family life.

What do you feel makes you unique as a Nutritionist?

I have had my own battles with food and I can fully empathize how everyone has their own challenges to face with food. Food isn't simple, it is emotional. I hope that I bring an understanding and openness to each of my clients to allow them to work through the emotional challenges food brings and safe space to explore how to fall down and get back up again.

What might someone be surprised to know about you?

I really, really love sunflower seed butter.

Motto or personal mantra?

"Start where you are. Use what you have. Do what you can." –Arthur Ashe

What are three career lessons you've learned thus far?

Slow down and listen and stay present.

Relationships are the foundation for every interaction.

Every person is on their own journey and my job is to meet them where they are at.
What would you tell someone who is thinking about seeking nutrition services for the first time?

Be open and ready for it to completely change how you look at food and your relationship with food, for the better.

What do you do when you aren't working?

When I'm not working I can be found hiking with my dog, Lucy, cooking a delicious soup or being a Mom Taxi.

What is an ability you wish you had?

To snap my fingers and transport myself anywhere in the world! Wouldn't that be amazing?

If you were an animal what would you be? And why?

If I were an animal I would be a sea turtle. I love how they methodically move through the world and observe. They seem so wise.

What is the last joke you recall?

Knock, knock.
Who's there?
Orange.
Orange, who?
Orange you glad to see me?

(where's the eye roll emoji?!?)

Otherwise I just have fart jokes out of my 6-year-old son's Dog Man book running through my head. He thinks they are hysterical and repeats them…a lot. Probably not super-appropriate here!
Curious about Kristi's approach? Kristi offers complimentary consultations at our office every Friday between 9am – 2pm. Call today to schedule yours: (845) 547-0479.